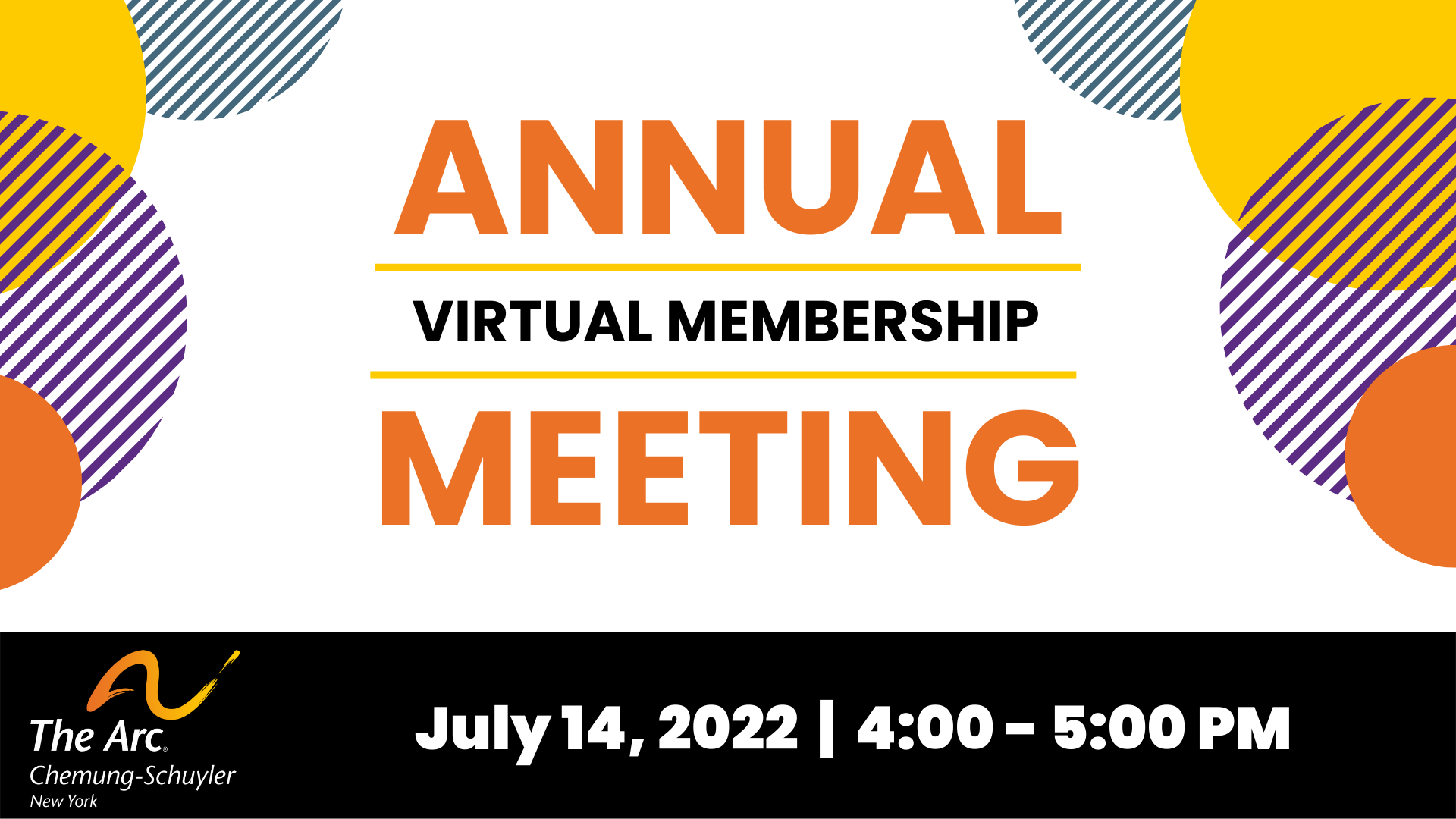 Attend the meeting virtually, either online or by phone.
Once registered, you will receive instructions on how to join.
Hear from our Board President, Chief Executive Officer, and Chief Operating Officer for Programs with news, updates, and recognition.
All individuals supported by The Arc of Chemung-Schuyler as well as staff, volunteers, members, and families are invited to attend.
Not yet a member? Click here to learn more and become a member today!
---
Meeting Materials
1. Proposed revisions to the Chapter Bylaws for membership to approve (linked here).
2. Proposed Slate of Officers for Membership to Vote On:
Officers for Board of Directors 2022 – 2022
Anita Lewis – President
Eileen Remec – Vice-President
Michael Stamp – Treasurer
Margaret Lawrence – Secretary
Board of Governor Representatives
Harold J. Hoffmeier, Jr. – Primary
Eileen Remec – Alternate
Board of Directors 2022 – 2023
Thomas Gough
Harold J. Hoffmeier, Jr.
Margaret Lawrence
Anita Lewis
Kathryn Littleton
Lee Moran
David Ralph
Eileen Remec
Margaret Sisson
Michael Stamp
Nancy Thomas
Nominating Committee
Michael Stamp, Chair
Harold J. Hoffmeier, Jr.
Margaret Lawrence
Anita Lewis
Eileen Remec