The Neighborhood Center is located at 103 Porter Street, Watkins Glen, NY and operated by The Arc of Chemung-Schuyler. Click to see map.
Facility Hours: Monday-Friday, 8:00 AM - 5:00 PM. Other hours may be available upon request.
Rental Agreement: A rental agreement is required for use of The Neighborhood Center and can be accessed here: Neighborhood Center Rental Agreement.
Contact: If you need help with reservations, or have questions, call (607) 734-6151 ext. 122 or email neighborhoodcenter@arcofcs.org. ​​​​
---
"On November 8th, 2018 we kicked-off The Arc of Schuyler's Transformation 2020 Capital Campaign. We set out with a fundraising goal of $1.75 million, rolled up our sleeves, and got to work! Thanks to the support of so many wonderful people, many of whom are members of our community – we raised $1.68 million, with $386,000 from community support – which exceeded our Community Support goal by nearly $3,600! Funds raised have supported renovation projects at The Arc's two buildings and offer a new job training program, which will be available to both people with and without disabilities." – Margaret Lawrence, Capital Campaign Co-Chair and Board Member of The Arc of Chemung-Schuyler
"It is with much excitement that I share with you that The Neighborhood Center, located at 103 Porter Street in Watkins Glen, is now available for use! Thanks to the generous support of our Capital Campaign donors, we are thrilled that after two years, we can now offer this much needed, modern, and affordable space to members of our community. The Neighborhood Center is open to nonprofit organizations, governmental agencies, and service clubs to host trainings, classes, and small events. We encourage, and welcome you, to utilize this beautiful space!" – Sean Eagen, The Arc of Chemung-Schuyler's Executive Director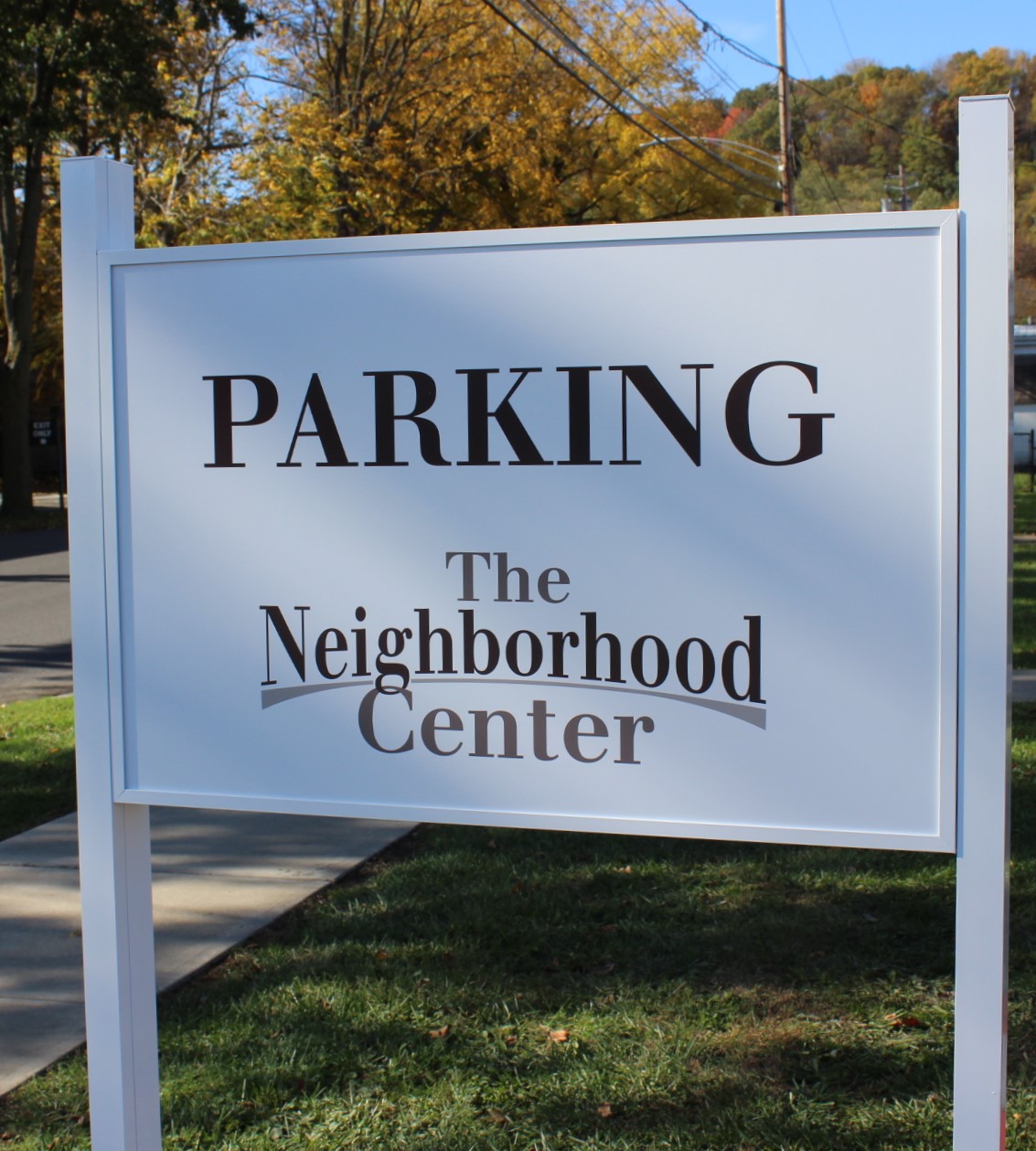 Note: Parking at The Neighborhood Center is extremely limited, unfortunately.
Where to Park
Parking is allowable on all village streets unless there is a "no parking" sign.

The State Park parking lot. Click to see map. Their website indicates that they charge an $8 fee Mid-May – Mid-October.