The use of assistive technology enhances opportunities for people with disabilities to improve their lives with increased awareness, access, and support. assistive technology might include software, hardware, or applications to support an individual seeking increased community inclusion and/or greater independence with: communication (ex. speech generating devices); computer access (ex. speech to text software, large print keyboard); eating (ex. big grip spoon, suction base plate); environmental control (ex. switches); hearing (ex. assistive listening device, bed shaking alarm clock, flashing doorbell); home safety (ex. stove shutoff device, bed shaking smoke detector); memory/cognition (ex. task prompting apps, reminder systems); phone (ex. picture phone, big button phone); recreation (ex. talking book player, big button iPod remote); vision (ex. magnifiers, talking watch).
Assistive Technology is helping people supported by The Arc of Chemung-Schuyler!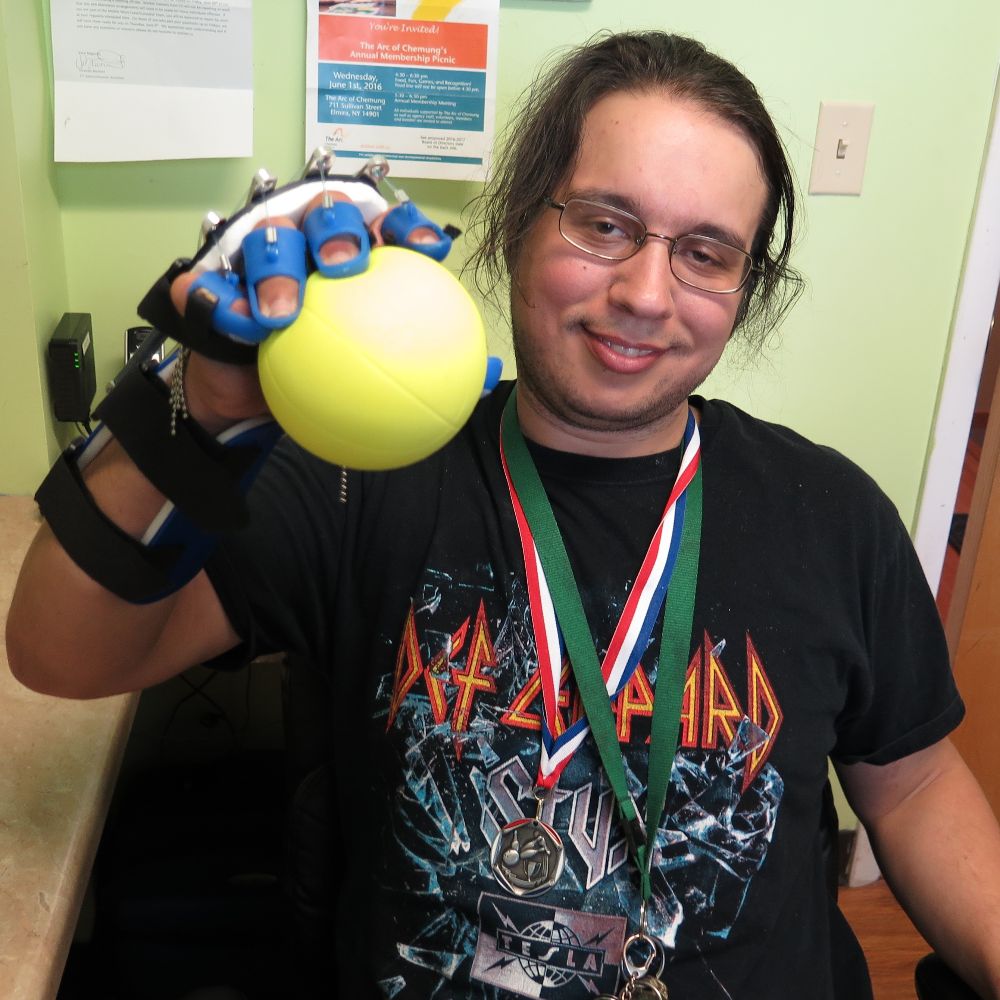 Nick, diagnosed with MS, has "Stricture" in his hands, which tightens the muscles and does not allow flexibility and movement. The SaeboGlove Flex device was recently introduced to Nick and is based on the latest advances in neurorehabilitation research documenting the brain's ability to "re-program" itself through mass practice, task-oriented arm training. The Saebo Flex allows the muscles to release and stretch, allowing an increase in mobilization for Nick. Eventually, the hope is that Nick's muscles will re-train themselves to release and contract and he can decrease the amount of time he uses the glove. Nick is now able to grasp/release 1 inch golf balls, as well as grasp/release doors and knobs, which he was unable to do prior to this, so there have been some noticeable improvements!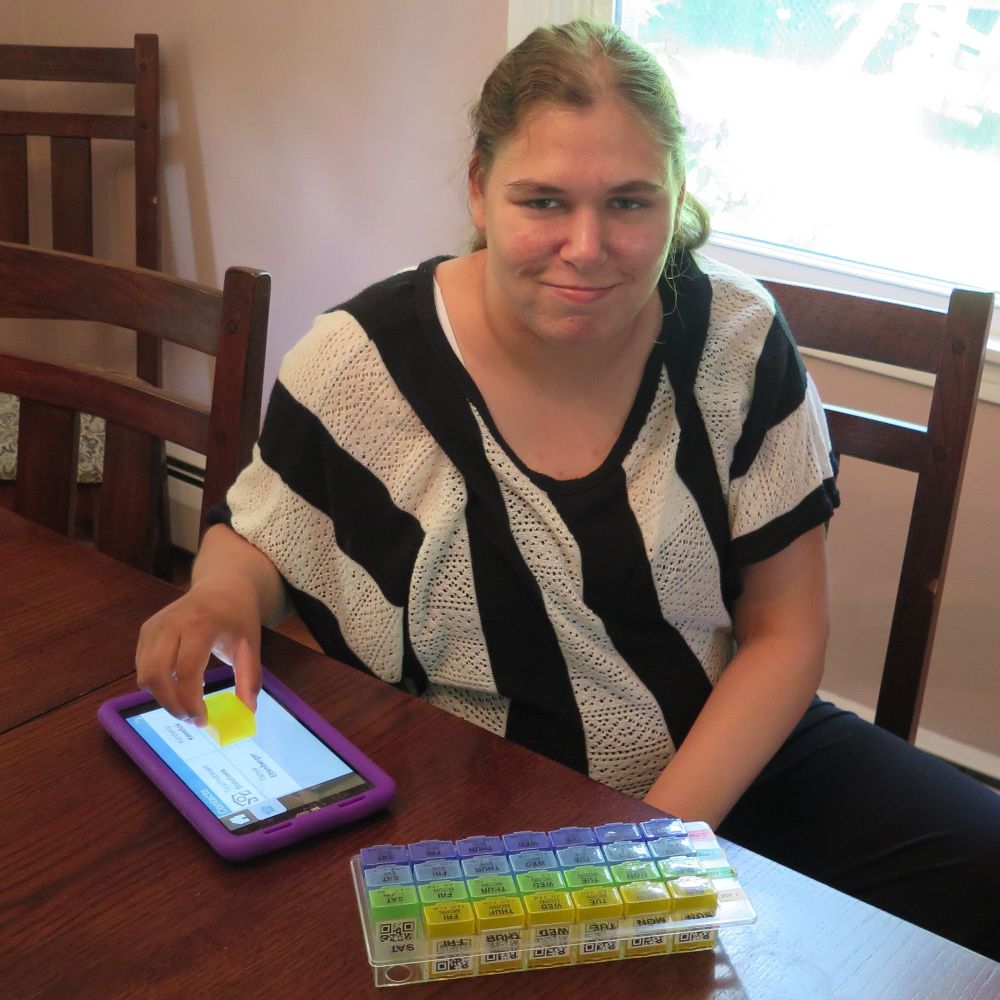 Lisa uses an application on her iPad to help her take her daily medications. She selects which meds she is taking, follows step-by-step prompts, and the app notifies staff that she has completed her meds for the given timeframe. Lisa even uses a similar app to provide instructions on how to brew a cup of coffee! Using such apps enables Lisa to be more independent while doing routine tasks.